Lots going on around here! Had to take a few days off from sharing projects to create more projects!
That's right! A crop with friends on Thursday and Friday. In about 18 hours of cropping I got 24 pages done. SO very happy with that total. I made some pages I really like, had fun AND bought new product that I really wanted. (Can you say the new birthday line from Basic Grey AND a button maker tool from Epiphany Crafts?!) LOVE.
Anyway, I still want to share with you the rest of the sketch a thon layouts I made!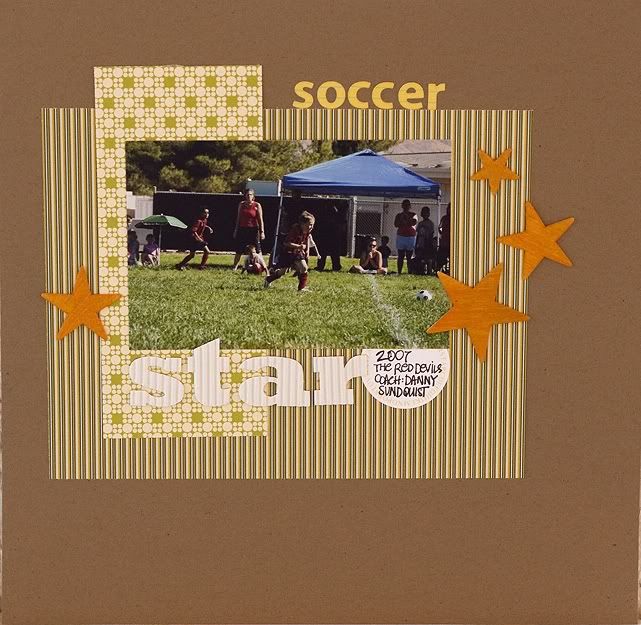 I always LOVE kraft cardstock, it's definitely my favorite. Jillibean soup knocks it out of the park every time and I'm IN LOVE with the Studio Calico wood veneer stars. And, the kid in the photos is just loveable!