Okay, so I'm a little late to the game. Friday's will do that to you -- okay, they will to me. So, please forgive me. Anyway...
My layout for the blog hop. Last Sunday, 09.11.11, my family, some friends, and I went to the Angel v. Yankees baseball game at Angel Stadium. It was a perfect day and there was an amazing tribute to the heroes and their families of 09.11. I took a couple of photos and whipped up a layout using my 3 Scrappy Boys add-on kit!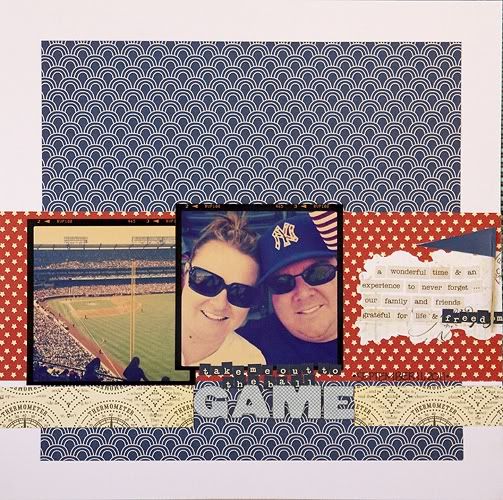 And, for my giveaway! A lucky winner will win a set of Studio Calico label stamps!
If you would like to win, leave a comment BY MONDAY AT 8:00 am telling me what scrappy item you're lusting after right now!
Now, finish hopping, will ya?