In my defense, my father in law was here all last week. I was truly on my toes. BUT, I still have a cache of layouts to share! I'm up to 84 for the year, which I am SO very excited about. Do you remember that my initial goal was 104. So, soon I will be there. YAY!
Here's one I created last week as my challenge over at
my sketch world
. My challenge was to use mini photos! Anything less than 2x3 counts and as many or as few as you like. Easy and fun, right? I thought so! Mine features a whole bunch of mini photos that I took at CHAW '11.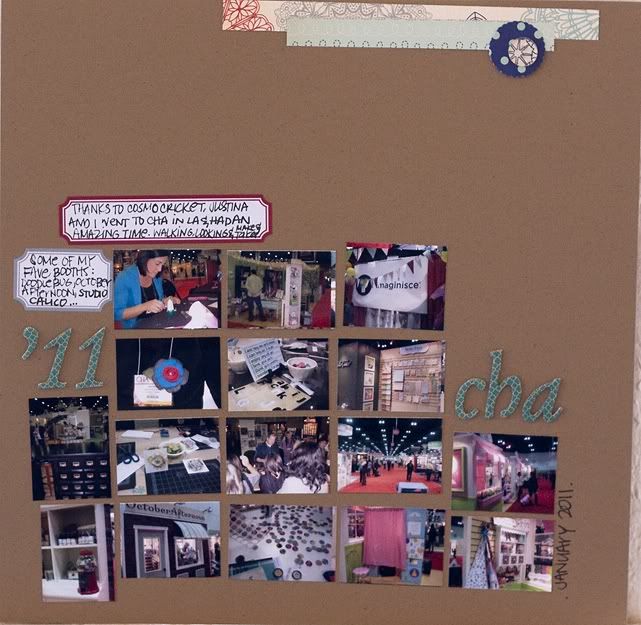 Keep checking back. As soon as I get to my 104 layouts I plan to do a fun giveaway!