Last night I was scrapping and I found myself in a bit of a rut or scrappers block, or whatever it's called. The kit I was working with wasn't speaking to me (I'd already completed 9 pages with it) yet I wanted to finish it up before the next one comes. So, I put the kit away and worked on something else for a bit.
I thought about the papers I had and I thought about what they said to me. I was quickly inspired, printed out some pictures and made this: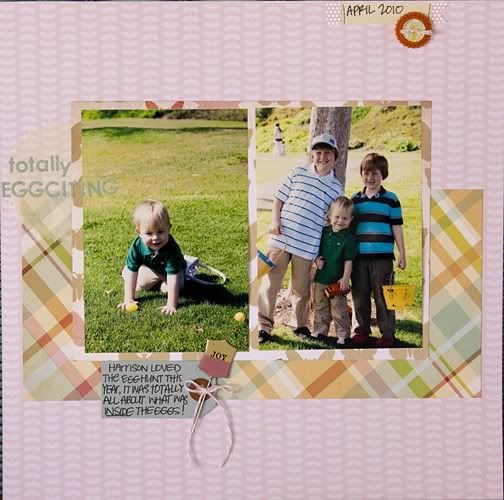 I'm glad i waited for the inspiration. I'm happy with how it turned out.