Last Friday, a friend of mine arranged for a bunch of us to tour a local dairy farm. Just so happens, her dad is friends with the farmer. I didn't really put a whole lot of thought into the tour, but there are somethings I should have considered.
1. The highlight of the cows would be their excrement.
2. The highlight of the whole thing would be the cookies and milk served at the end.
3. Closed toe shoes would be a very good idea
4. The smell is something most Southern California children have never smelled.
Nonetheless, there was fun to be had and we had it. Feeding the baby cows, riding the tractors and petting sleepy newborns. All part of the experience.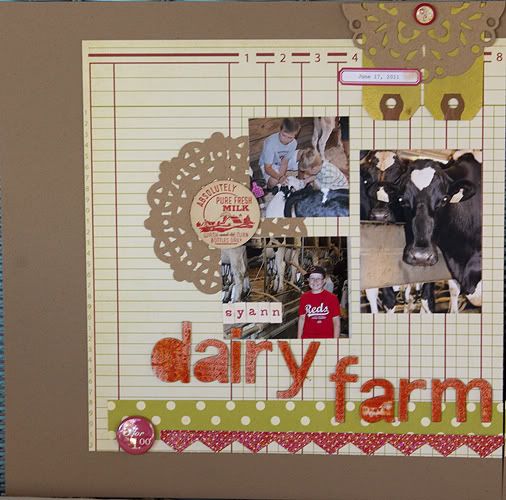 More use of my June Studio Calico kit, Paper Moon. Really, Really love this one.