The other day, my youngest, Harrison, and I were getting ready to go grocery shopping. He got ready to go and I turned around to see him -- and this is what I saw.
I immediately snapped a picture -- and the title for this page was just there -- because this boy is full of awesome!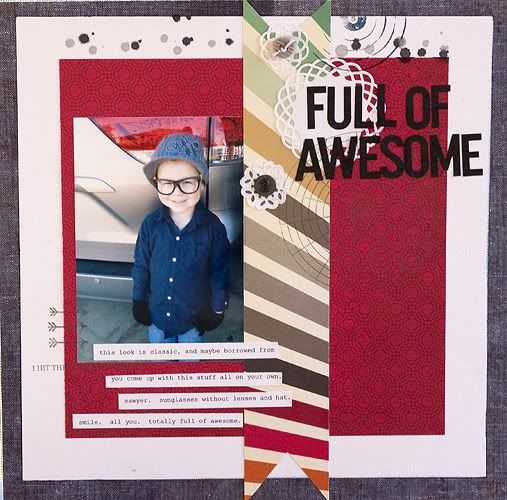 Now, as I posted the other day -- I'm now a member of the Ella Publishing Take Twelve team and I could NOT be happier. I LOVE Ella and the materials they put out -- this is super exciting. You know what else is exciting?! You can win the inspiration kit!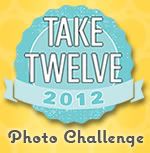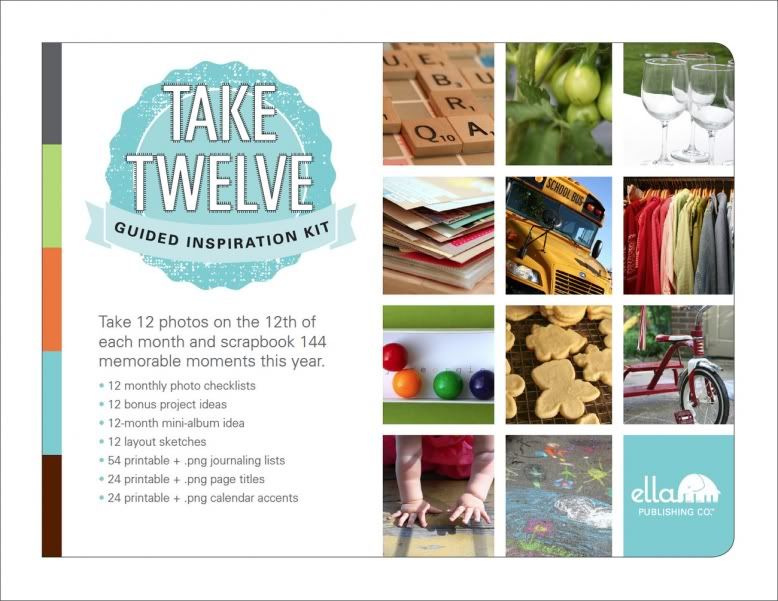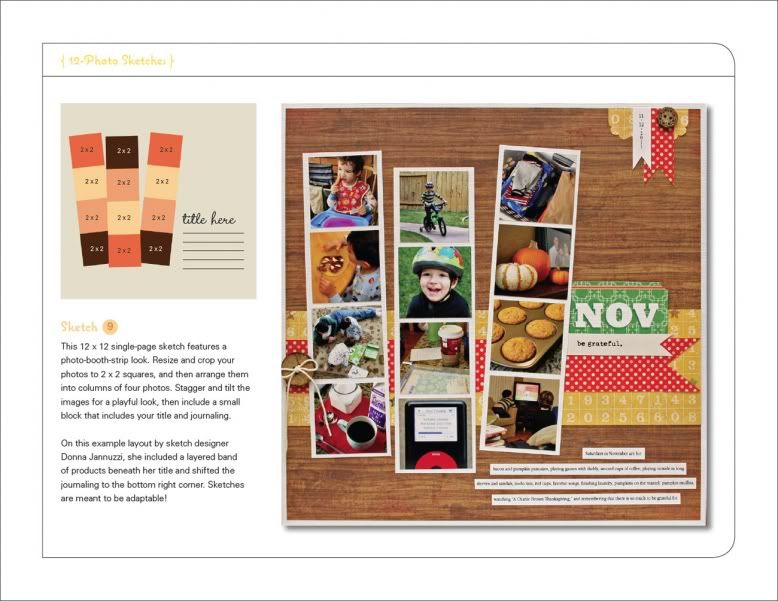 You must be a follower of my blog -- leave a comment with one scrappy goal for 2012 and I will draw a winner on WEDNESDAY! Did you already purchase the kit? You'll get a refund!
Exciting, right?! I think so!