I have 3 sons, and my oldest is 10. He is a great kid -- very responsible, smart, funny and athletic. He has his bad points too, but I prefer to focus on the good when I sit and think about him! ;)
Anyway, for a scraplift challenge this week over at my scrapbook nook, I did a page about him and what an awesome kid he is!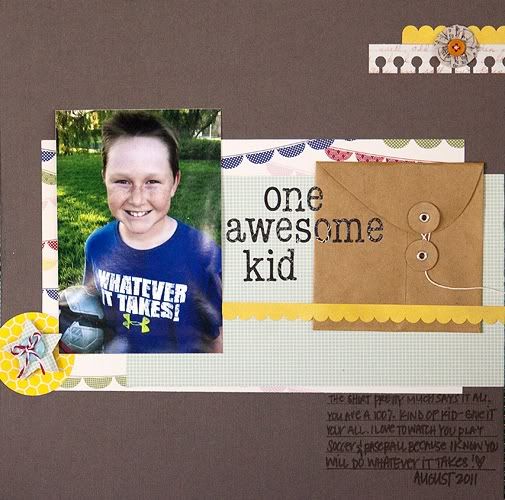 Lots of Pebbles goodies here -- love this newest release, fresh goods!