This topic seems a bit perfect, since I'm sitting here reminiscing about our time here in Southern California. Tomorrow, the movers will be here to begin packing our belongings, and Sunday we'll be gone for good.
I'm so thankful for the time we've had here, I've made the most amazing memories, and the best of friends. We've had so many good times and had the time of our lives.
Here's a little card made with the Paper Bakery October Add-On...I loved this kit so!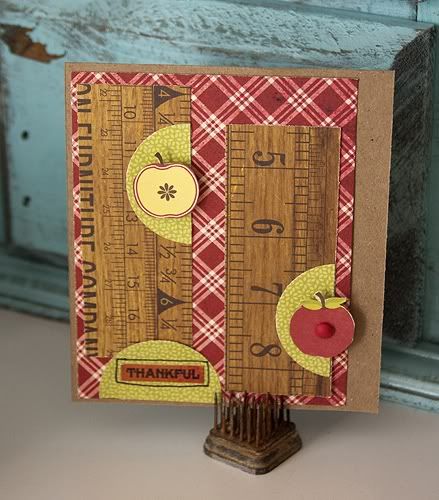 A lot of Crate Paper and a little Jillibean Soup!