Hello friends!
I didn't mention it on here yet, but I'm in the 2nd round for becoming part of the Creative Memories design team! Do you have any idea how excited I am?! I mean really, their products are super high quality and their tools are fantastic! Why wouldn't I want to do this, is what I want to know!
Anyway, I received the
Holidazzle
kit and I couldn't be happier! The stuff is ADORABLE. Seriously cute. The die cuts are a great weight and so are the papers. Why am I telling you this? Just in case you haven't checked out Creative Memories in a while. I was super impressed!
I made 3 projects I thought I would share here with you. I kept them simple, kind of in the vein of the Creative Memories way. I kept the focus on the photos or on the message, depending on the project. The Creative Memories products are awesome accents and I'm really very happy with how my projects turned out!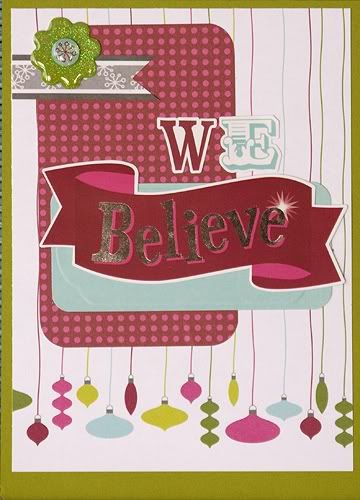 I'm sure you would agree that this stuff is CUTE! It was super to use, too!
Come back next week for some give aways! Nothing huge, nothing earth-shattering -- but a few little gifts in this, the holiday season!