There's a giveaway on yesterday's post, too! If you didn't enter go back and check it out!
This page is so fun to me...love the smiling faces of my boys, genuine smiles and the memories of the fun we create together! It's not always sunshine and roses, but when it's good -- it's good!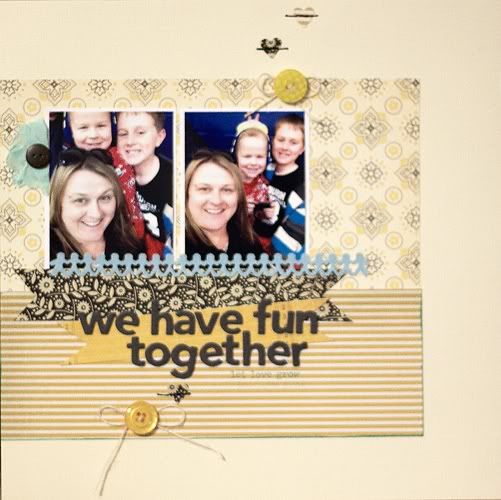 This is from the December Studio Calico main kit -- Brooklyn Flea. LOVE those exclusive Thickers. Super fun and the color is totally a favorite.
Now, for the giveaway! A couple of fun Maya Road items...chipboard buttons and some lovely pink flowers!
To win you MUST be a follower of this blog and be a US resident. I love internationals -- but I don't have time before the holiday to get to the Post Office! Leave an upbeat comment and I will choose a winner at the beginning of next week!