So I've been eyeing this recent chevron trend with great interest. I really enjoy the pattern and I really enjoy how folks have been creating their own chevron shapes out of strips of paper.
Each time I see a page, I think about how super cute it is -- and how I'd like to do it. The thing holding me back (until now)? Laziness. Plain and simple laziness. I'd have to cut a bunch of strips, make them into a chevron and adhere them in an orderly fashion. SO.MUCH.WORK. Work I'm not willing to do.
Then, I decided I'd just do a modified chevron -- not doing the whole page. Just a couple of accents. Then, this page was born!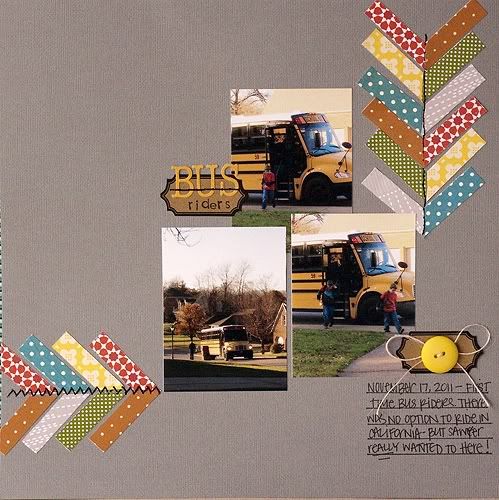 Another page from the glorious Field Guide kit -- Studio Calico, of course.