Hey there!!
I know for me, my kids go to A LOT of birthday parties and give A LOT of gifts at the holidays. (teachers, friends, etc) Sometimes, though, you are giving a gift card -- how do you create something functional yet cute/fun/lovely?!
For me, it was EASY with The Paper Bakery's Baby It's Cold Outside add on. I loved so many of the elements in the kit and it was easy to create a fun card with the pieces.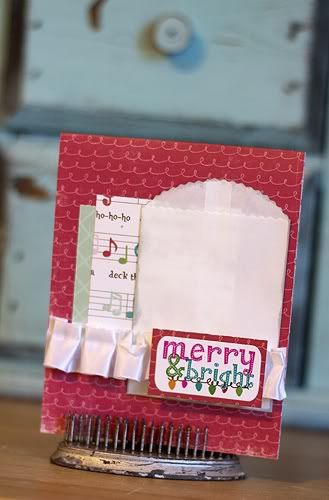 Slide a gift card of any denomination in the small glassine bag and smile, knowing you gave a gift in a really festive presentation!