Hi!
Now that we're past Thanksgiving, I can definitely feel good about sharing Christmas related projects. I don't like to forget about Thanksgiving -- being thankful is one of the most important things to me! Instead of a December Daily or anything like that I did a gratitude journal this year. Of course, it's not complete -- but it will be soon. (Right, because I have Christmas cards to do, a few small gifts to make and some wonderful projects for the
Paper Bakery
to complete!)
Anyway. A fun page made with the November
Paper Bakery
kit, Baby it's Cold Outside!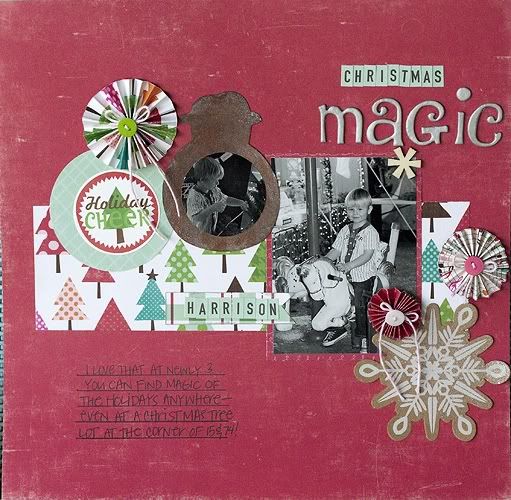 I hope you enjoy the holiday season as much as I'm going to!