Hey! I wanted to share with you a page I created in my first days here in Indiana. Our household goods weren't even here yet, we were just in the house with contractors doing small jobs and my scrapping supplies. (Well, some of them!)
I love this one. When I started making it I wasn't sure what I was going to get. But, these Glitz goodies from your scrapbook stash ended up being perfect.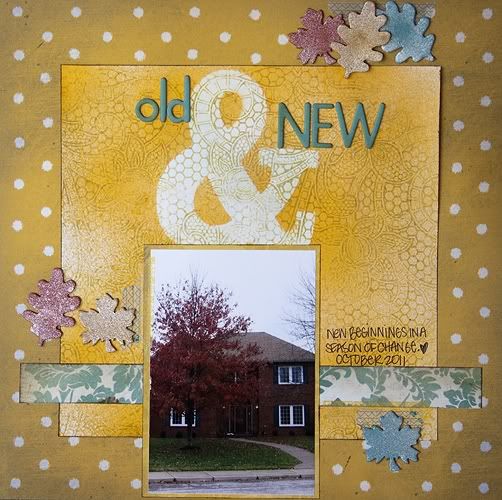 Kind of feels perfect for the cold, blustery day we're having today!