There's just something so special about summer to me. It's about like Christmas.
The most magical part of summer? Setting out with the promise of the fun times you will have at the beach. You load the car (van, in my case!) with snacks, sand toys and boogie boards. You lather up with sunscreen and find a good spot to park your towels. Then, you hit the surf. If you are lucky you come home with some rashes to prove all of the fun you had. (Or, maybe if you are lucky you avoid the rashes! HA!)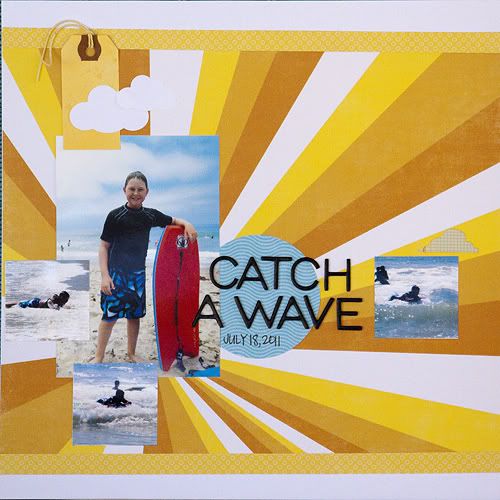 Fun, right? A sketch from sketch support and some great Echo Park goodies. (And, the ever prevalent on my layouts, Thickers!) Simple, yet completely not void of interest.
Don't forget to enter the drawing to win some stash cash from the last two days! I would sure want $10 to your scrapbook stash!!