Last week, my kids went to a baseball camp put on by a minor league baseball team. Needless to say, they LOVED it. For 9+ hours got to do what they love best -- place baseball. At the end of the camp, they managed to snag some autographs from some players who actually have played MLB. Pretty huge for a couple of 8 & 9 year olds!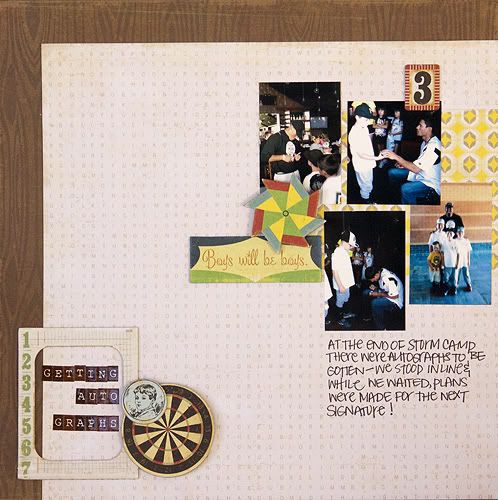 This layout is based on a sketch by Jessy over at my scrapbook nook. I loved the sketch and thought it would work perfectly for these photos.
Now, another giveaway celebrating my 2nd scrappy goal reached!! A package of 7 Gypsies Victoria Paper Tape. (
3 rolls. 3/4 inch x 5 yards.
think washi tape!) SUPER cute, really fun and great in a multitude of crafts! To win, you MUST be a follower. leave a comment and I will choose a winner on Monday!