Whoa Nelly! How did it get to be July? Well, if it's July I must have a new challenge up at My Sketch World! My challenge this month will is a

WATER

challenge! Either use photos that include water (easy -- pools, beaches, etc) or elements on your page that remind you of or look like, water! (Think, papers that look

like waves, clear embellishments or using diamond glaze to create glossy goodness that looks like water!!)
Here was my take on the challenge!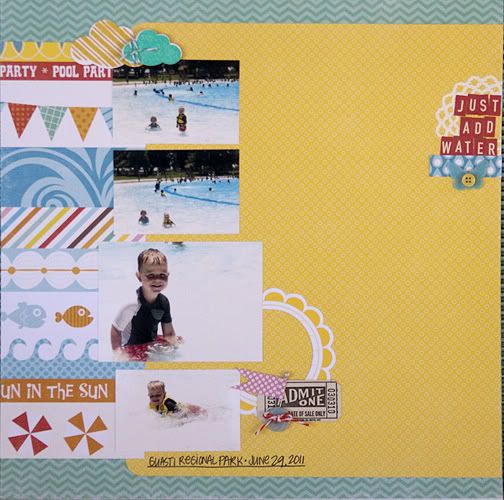 Would you like to play along? I'd love it if you would!