It's been a crazy month of working with loads of summery photos and supplies, I stepped back into something...different. A look forward to fall.
I used this sketch from Page Maps:
And made this fun, fall-ish layout with a photo I just adore.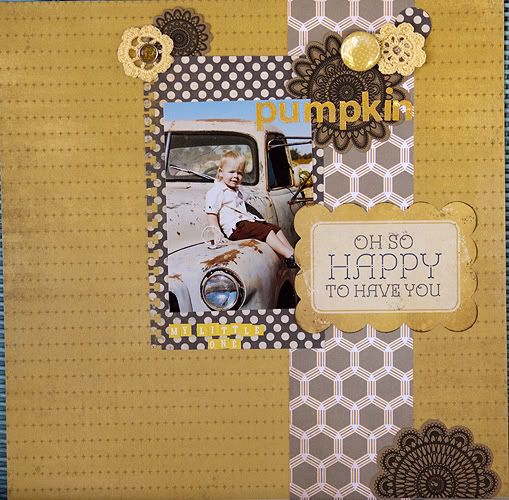 I love that piece of grey paper from the Studio Calico Documentary line. So glad I have most of a sheet left to work with! Now, to come up with a project for it!!