The
Elle's Studio
sketch this week was a fun one that I knew I had to play along with. I had a couple of photos that were perfect -- and just the papers to match. These photos are from almost 2 years ago (seriously?! where does the time go?) and it was so fun to look at them again and remember the memories.
As if another layout getting picked up for publication last week wasn't enough...I am now a design team member at
The Paper Bakery kit club
!!!!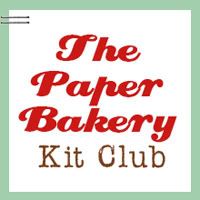 I'm so excited to get started and have fun!!