On our recent travels to Las Vegas, we took the kids to M&M World. It's enough to drive a person crazy -- the activity, the prices, the whining...anyway. (My kids deserved it. They had been good for the babysitter the night before and that was the reward!)
Harrison was bent on getting candy. He didn't care about any of the other crap/goodies, he just wanted M&M's. Never mind that they were $13/pound!
Here's my take on the 07.14 Sketchy Thursday sketch: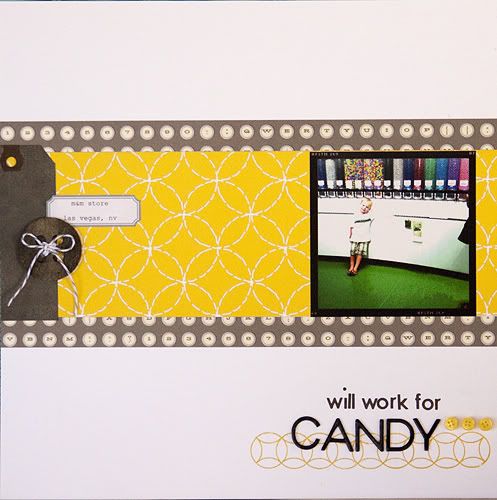 Loved this one. Simple, clean and lots of white space. My favorite!