Over on the your
scrapbook stash blog
I had the pleasure of putting up the sketch of the week! LOVED IT! I chose this sketch from Sassy Lil' Sketches:
And here was my take on the sketch: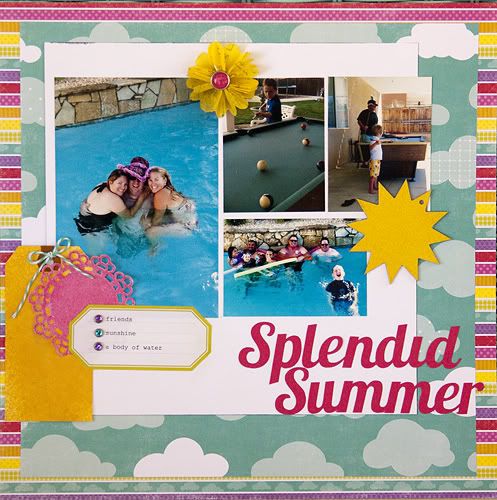 I used my July your scrapbook stash kit to put it together, along with my silhouette and a couple of tags. I LOVED how it turned out -- so fun, bright and SUMMERY!
Don't forget to enter the giveaways from Thursday and Friday!